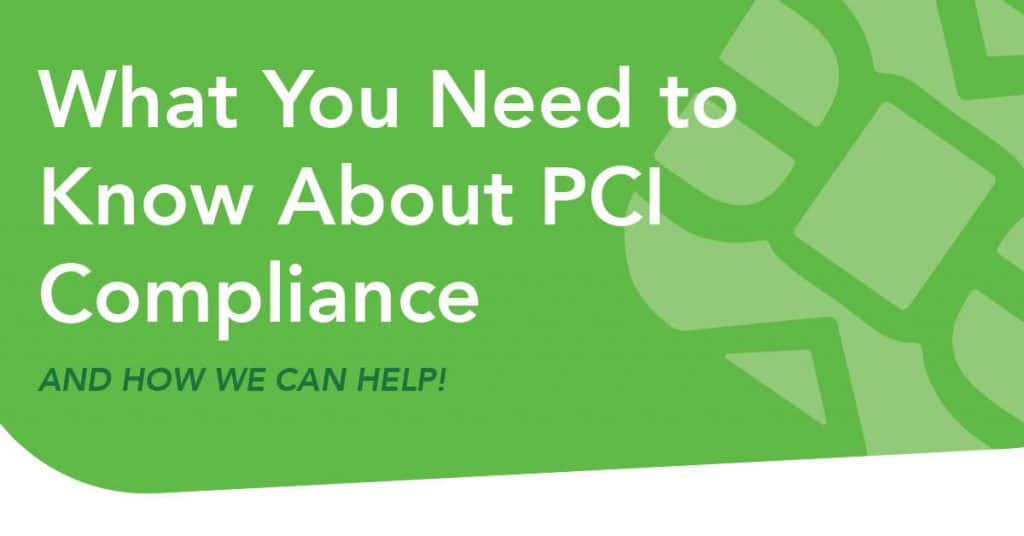 Do you ever wonder how safe it is to use your credit card? Or what prevents criminals from stealing your personal information? Thankfully, you have the PCI Security Standards Council (PCI SSC) to thank for enforcing PCI DSS guidelines.
What is PCI DSS Compliance?
PCI DSS stands for "Payment Card Industry Data Security Standard." This is a set of requirements that hold all businesses who accept credit cards to a certain standard of security. Every business is expected to comply with these guidelines, and there are major repercussions for those who do not.
PCI does not only protect consumers; it also protects merchants and the credit card industry. It establishes reputability and provides a sense of security. Imagine what it would be like if credit card information was constantly being stolen, or if businesses were faced with multiple security breaches a year. The industry would not stand a chance.
How to Become PCI Compliant
What do businesses need to do to become PCI compliant? They must check off a list of requirements put forth by the PCI SSC. There are 12 requirements to implement that help reach 6 goals. These goals and requirements are: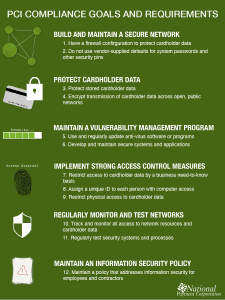 Maintaining Compliance
Maintaining PCI compliance is not a one and done task. It requires regular maintenance and secure products. Depending on the size of your business you will be assigned a level of compliance, numbered one through four. Then, depending on the level, merchants may have to submit an annual assessment, pass quarterly vulnerability scans, and submit an Attestation of Compliance. All these upkeep tasks can take up time and energy, but they are worth it to keep your business protected.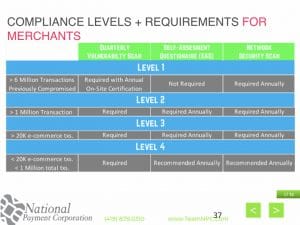 At National Payment Corporation we want your PCI maintenance to be simple. It is our mission to take every step to ensure security on both ends – for your business and for ours. With PCI notifications and reminders about renewal requirements you will not have to worry about missing any deadlines. This will leave you with the peace of mind that all your information is being taken care of. Learn more about specifics related to your business here!