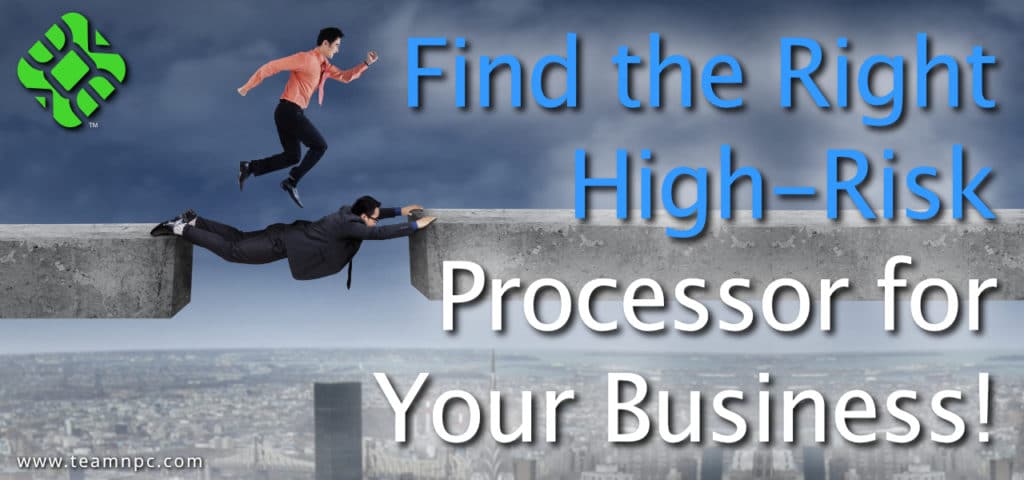 In today's market, it has become almost impossible for merchants to operate without accepting credit or debit cards. In order to accept the almighty "plastic", you will need to find a payment processor. For business labeled High-Risk, getting approved for a processing account can be frustrating, use this guide to identify your risk level and to ultimFind the Right High-Risk Processor for your Business!
Determining Risk Level:
How do processors determine the risk level of businesses? Processors review the information submitted by businesses to determine if they are either high risk or low (normal) risk. While processors will have some consistent guidelines, they will each also have some unique stipulations. This is good news, even if one processor labels your business 'high risk' it does NOT mean that you are out of options. For this reason, many businesses end up applying for accounts with multiple processors. Note that once a processor evaluates your business, their decision is final, in that processor's eyes your risk level will not change, this is why it is so important to find the right High-Risk Processor for your business!
When determining the risk level assigned to accounts processors focus on how likely it is that a chargeback will be issued. This is often calculated based on Previous Processing History, Industry, and Sales Method.
Certain industries have statistically higher occurrences of chargebacks and are universally considered high risk.
High-Risk Industries
Casinos, Gambling, or Gaming
Telemarketing, Calling Cards, VoIP
Pharmaceuticals, Online Drug Providers
Adult Entertainment, Dating Services
Travel, Accommodations, Ticketing Agents
Attorneys, Bail Bonding Services
Subscription Services (Magazines, Collectibles, etc.)
Credit Repair/Debt Reduction Counseling
High-Risk Sales Methods
How you sell your product and gather new leads inevitably influences the kind of clientele you service. Ultimately affecting the perceived amount of risk a processor will assign your business.
Common High-Risk Sales Methods:
Face-to-face (storefront)
eCommerce sale (organic SEO)
Inbound call (infomercial)
Impression-based advertising (pay per impression)
Lead-based advertising (pay for sales leads)
Pay-per-action advertising to direct affiliate publisher or affiliate network
Outbound calling or upsell tactics (online or via call center)
Some businesses are not considered High-Risk due to the business type or the sales method, this is usually due to excessive chargebacks against a business. Click For more information on this – or call TeamNPC for help!    800-455-4577 
Find the Right High-Risk Processor
Most processors and banks will only work with low-risk merchants, who are viewed as a much "safer" account. Unfortunately, this means that businesses considered high-risk have a much harder time finding a processor and many will face higher fees and stricter contracts when are finally approved.
The good news is that this has caused certain processors to dedicate themselves 100% to the High-Risk market, becoming Specialists. 
National Payment Corporation (TeamNPC) has been a leader in the payment processing industry for over 25 years. Providing award-winning support, technology, and hardware to merchants of all sizes and types. As the list of "high-risk" accounts types begun to include more and more of our current clientele a natural progression took place, giving rise to TeamNPC's High-Risk division.
Find the Right Processor for your High-Risk business! Call TeamNPC Today! TeamNPC advisors are ready to help with every step of the process, Call 800-455-4577.
We will focus on your payments, while you focus on your growth!