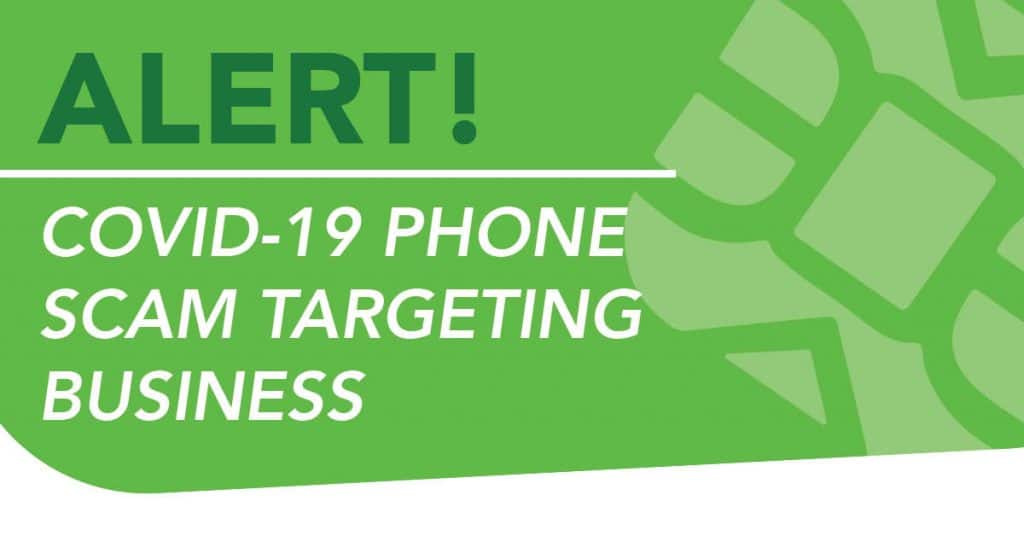 Friday, March 27 TeamNPC was informed by one of our Back End Processors (Worldpay FIS) that businesses are being contacted by callers claiming to be representatives of a merchant services provider.
These callers are telling merchants that their current provider is shutting down due to the COVID-19 situation. They then proceed to tell the merchant they will need to switch processors immediately or risk losing the ability to accept electronic payments.
COVID-19 Phone Scam Targeting Businesses: Don't Be a Victim! 
Prior to discussing any aspects of your account, please confirm the legitimacy by requesting that the caller confirm one of the below pieces of information:*Current TeamNPC merchants; all calls regarding your current processing account will originate from a team member who will be prepared for you to confirm this information
Your current Merchant Account Number
Date & Amount of Your Last Batch
Last 4 Digits of Tax ID #
Bank Account Details (last 4 of primary acct. #)
Please be cautious when giving out any personal/sensitive information. Sadly, it is in times like these that we see an uptick in potential scams. While this is one current example, the types of potential scams will more than likely increase as the COVID-19 situation continues to develop.
If you need help finding out what relief options are available to your business Click Here for our Relief Guide. 
TeamNPC Business Continuity: 
TeamNPC will continue to monitor and update you on this and other trends like this as they become available. As an integral member of the financial and commerce world, we are committed to providing the same level of service, availability, and security that you expect from us. We have been identified by the U.S. Department of Homeland Security as a designated critical infrastructure provider. We run and operate the systems that keep the financial and commerce world moving. This means that the recent state-wide shelter-in-place/stay-at-home mandates or other related restrictions currently do not impact operations and those FIS offices that perform critical functions will remain open.
Questions? We are Here to Help! 
Call: 800-455-4577
Email Support Team: [email protected]
Want us to Call You? Click Here