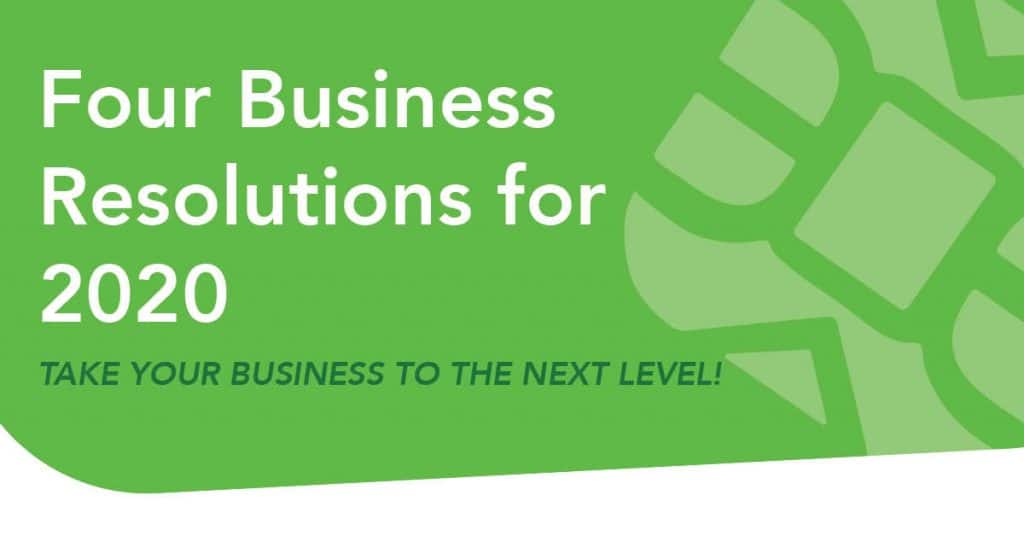 Take Your Business to the Next Level in 2020 with TeamNPC's 4 Business Resolutions!
2020 is here and the arrival of a new decade has people everywhere implementing personal New Year's resolutions, but what about Business Resolutions?  Here are 4 Business Resolutions for 2020 that will ensure future success.
1. Provide 5-Star Customer Care
Any successful business requires providing outstanding customer service. While your customer care may already be terrific, it is important to continue to improve and set yourself apart from the competition and keep your customers happy. In recent years consumers have come to expect 24/7 customer service. As a result, many companies have implemented chatbots on their websites to assist with customer questions and have also begun offering support via social media channels such as Facebook and Twitter. According to Harvard Business Review, investment in new customers is 5-25 times more costly than keeping existing ones so it stands to reason that investment in customer care will pay off. If you haven't already added these tools, make it a point to explore this addition in 2020 and watch your overall customer experience increase exponentially!
2. Scale-Up Marketing Efforts
Every year new marketing trends come along that if not paid attention to can derail current campaigns. Be sure you are keeping up with new patterns and adapting your strategy accordingly to guarantee you catch as many consumers' attention as you can. One example is the addition of Instagram's new "Checkout" feature, those who aren't aware of it will miss out on promoting their products/services.  I advise you to look at your 2019 marketing strategy evaluating what went right and what didn't. Then, come up with a new plan to reach captive audiences in 2020, replacing the tactics that didn't work last year with some new strategies.
3. Increase Efficiency
Many business owners wish they had more time in a single day, so I thought, 'why not make increasing efficiency one of our 4 Business Resolutions for 2020'. Becoming more efficient does not necessarily mean you need to turn into a faster, more organized worker (though it helps) —all your business needs to do is look into automating a few key processes. By automating some of the more mundane and tedious processes such as invoicing, social media scheduling, email marketing, lead tracking and more you and your team will be free to work on more worth-while projects.
4. Grow Your Team Through Task Delegation
It is not uncommon for a business owner to feel like they need to personally handle all components to their business. Hello, Type-A personalities! As a fellow Type-A personality I urge you to make 2020 your 'Year of Delegation'. Hiring more staff or outsourcing will allow you to stop focusing so intently on the details of the daily routine and more on really growing your business. Write down all the things you do each day: Are certain tasks too daunting or too consuming for you? Is there someone on your team better suited to handle this task? Go through each item on your task list and begin delegating any that you feel could be handled by another team member.
TeamNPC's payment management portals ensure your success by saving you countless hours through the automation of payments, reports, security settings and more! Implement our 4 Business Resolutions for 2020 and guarantee your business has the best year yet!
Click Here to Learn More About TeamNPC or Call a Team Member Today! 800-455-4577 Monday-Friday 8am-5pm EST