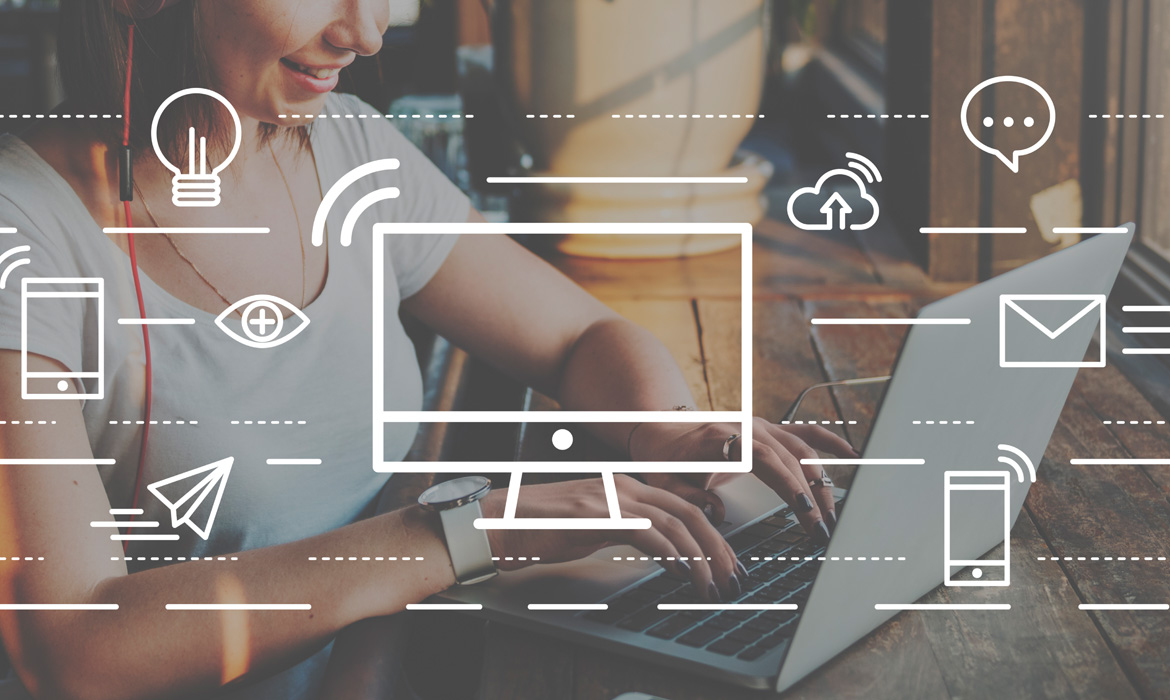 Point of Sale Systems
Merge your front and back office functions into one, easy to manage system
An electronic point of sale (EPoS) system is a set of computerized equipment that helps your business manage the store checkout process, which includes transactions, sales, inventory, and more. The basic setup involves a server with one more terminals, or computerized cash registers. Many small- to medium-sized businesses opt for a mobile, wireless EPoS system, using devices like iPads, iPhones or Androids as terminals. An EPoS system provides simpler, faster checkout with the ability to scan barcodes, read credit cards and print receipts. It also maintains an accurate, up-to-date account and analysis of sales and inventories, any of which can be automatically forwarded on to whoever needs the information. In short, EPoS systems can streamline checkout, reduce mistakes and keep you up-to-date from anywhere at any time, saving you time and money in return.
See which EPoS systems we offer below, and find out which one is best for your company's needs.
A complete wireless payment solution. Poynt lets you accept payment anywhere, with the security and convenience you should expect in your payment solution.
In one easy to install unit, all our POS systems include:
EMV built-in: No dongles or extensions needed
Connect with 3G, WiFi, or both: Pick the model that works best for your needs
Extended battery life: Go wireless for up to 8 hours
Built-in receipt printer: Provide your customers with print, email, or text receipts
Pay-at-table ready: Accept EMV compliant payments at the table, enabled by our eThor app
Accept Payments Through Your Smart Phone!
NPC Mobile gives you the ability to accept credit and debit card payments through your smart phone or many tablets! This small device connects to your phone or tablet through the headphone jack and allows you to swipe for real time authorization.
NPC Mobile also includes an app driven, fully functioning virtual terminal which gives you the ability to key in sales or process without the NPC Mobile device. The touch screen on your mobile device allows your customers to 'sign' their name on your screen rather than on a receipt and the electronic receipt is then emailed to your customer!
Many retailers, entrepreneurs, and merchants today conduct their business outside of the typical storefront. Like you, they go where the business is. They offer top notch salesmanship and customer support by offering the advantage of being mobile and finding their customers. These business owners understand the need for mobility and the advantages of making a fast business transaction for time challenged customers. If you are looking for a Pay Anywhere solution, NPC Mobile is it. Cut the cord! Get out of the store front! Enable your business to process credit cards anytime, and just about anywhere!
Features:
The most mobile solution yet!
User friendly, easy to read signature capturing screen.
Accepts MasterCard, Visa, Discover, American Express, and Debit cards.
Send receipts directly to your customer's email account.
Signature capture handled through the touch screen on your device.
Voice 2 Text supported
Phone number reverse look-up for easily entering customer information
Small design allows for easy transportation.
Address Verification Software (AVS) increases fraud protection.
Auto-close program ensures prompt batching and funding.
Perfect for:
Any mobile business
Tradeshow
Locksmiths
Heating and Air Conditioning
Taxi / Delivery
Construction and Remodeling
Plumbers
Towing Companies
Mobile Auto Repair and Detailing
Door to Door Sales
Outdoor Merchants
Landscaping & Lawn Care
Any business who requires the capability of accepting cards without the use of a phone line.
Give us a call today and we will send you a complete schedule of fees with your application! 800-455-4577