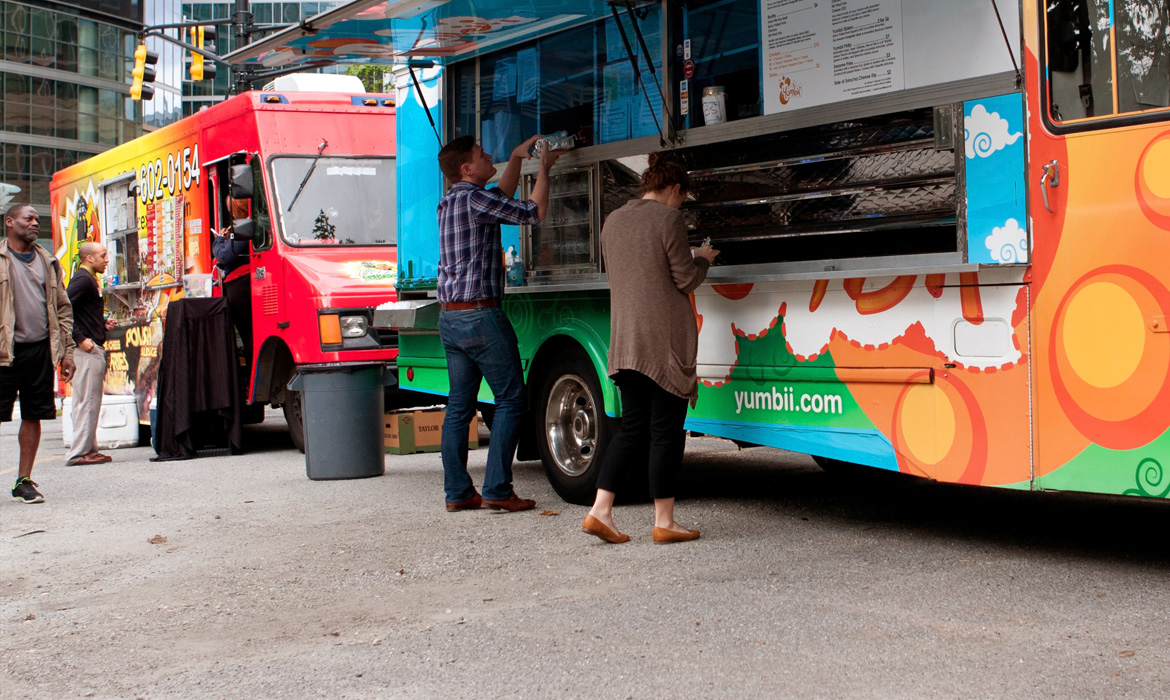 Mobile Solutions
The newest way to accept credit card payments
Mobile credit card processing has been the fastest growing trend in credit card processing over the last two years, Mobile payment apps, like Google Wallet and Apple Pay, have begun to account for a considerable portion of retail and merchant sales in the last 24 months. And it stands to reason: What could be more important to consumers using credit cards than the convenience of purchasing?
Major retailers like Walmart and Starbucks have already noticed the growing trend, with upwards of 20% of purchases being made through mobile credit apps. In addition, with growing safety concerns and more consumers becoming worried about identity theft and credit fraud, mobile payment applications provide both convenience and security, without ever having to swipe a credit card again. Consumers are beginning to expect more retailers to have mobile payment processing options, and small and medium sized businesses could be losing out on business if they are slow to adjust.
National Payment Corporation has made it a priority to keep our clients up to date with the newest trends in technology and payment processing. By outfitting you with the newest POS systems, equipped to handle the most popular forms of mobile credit card processing, we can make sure that your business is able to accept client's payments no matter what the source is. Combining the best elements of security, flexibility and convenience, mobile payment applications are sure to play a major role in retail purchases for the foreseeable future.
Apple Pay and Google Wallet
Stay up to date with the newest ways your customers can pay.
Apple has finally released its highly anticipated mobile pay application, known as Apple Pay, and it has become the fastest growing mobile payment application in the world. More and more people are moving to mobile payment programs, choosing to leave their plastic at home and store payment information on their smart phone. It has competition though, from Google Wallet, Mobile Wallet, Softcard and a number of other mobile applications designed to make checking out at your favorite store easy and secure. What this means is that the nature of business transactions, at cash registers and point of sale systems across the nation, is changing as well.
Apple currently processes more credit cards than even Amazon, and as the technology continues to grow, the number of users who could switch from traditional credit cards to Apple Pay will only increase. Though this new technology means an added layer of convenience for your customers, it can create a headache for those small businesses who are unequipped to handle new ways to complete transactions, leaving you with dissatisfied customers and potentially lost sales. Thankfully, National Payment Corporation has the tools you need to implement Apple Pay, Google Wallet and any other mobile payment application just like it, ensuring that no matter how your customer wants to pay, you can accept it, worry free.
National Payment Corporation can augment your current system to be able to communicate with Apple Pay and similar programs, with hardware add ons and easy to understand software, or we can build it into one of our fully customizable electronic point of sale systems. Call National Payment Corporation today to find out whether you can be Apple Pay ready, and what your business needs to stay on the cutting edge of mobile payment technology. Don't lose dollars or customers that you don't have to, with a simple fix you can be ready to accept mobile payments including Apple Pay and Google Wallet in all of your locations today.
Accept Payments Through Your Smart Phone!
NPC Mobile gives you the ability to accept credit and debit card payments through your smart phone or many tablets! This small device connects to your phone or tablet through the headphone jack and allows you to swipe for real time authorization.
NPC Mobile also includes an app driven, fully functioning virtual terminal which gives you the ability to key in sales or process without the NPC Mobile device. The touch screen on your mobile device allows your customers to 'sign' their name on your screen rather than on a receipt and the electronic receipt is then emailed to your customer!
Many retailers, entrepreneurs, and merchants today conduct their business outside of the typical storefront. Like you, they go where the business is. They offer top notch salesmanship and customer support by offering the advantage of being mobile and finding their customers. These business owners understand the need for mobility and the advantages of making a fast business transaction for time challenged customers. If you are looking for a Pay Anywhere solution, NPC Mobile is it. Cut the cord! Get out of the store front! Enable your business to process credit cards anytime, and just about anywhere!
Features:
The most mobile solution yet!
User friendly, easy to read signature capturing screen.
Accepts MasterCard, Visa, Discover, American Express, and Debit cards.
Send receipts directly to your customer's email account.
Signature capture handled through the touch screen on your device.
Voice 2 Text supported
Phone number reverse look-up for easily entering customer information
Small design allows for easy transportation.
Address Verification Software (AVS) increases fraud protection.
Auto-close program ensures prompt batching and funding.
Perfect For:
Any mobile business
Tradeshow
Locksmiths
Heating and Air Conditioning
Taxi / Delivery
Construction and Remodeling
Plumbers
Towing Companies
Mobile Auto Repair and Detailing
Door to Door Sales
Outdoor Merchants
Landscaping & Lawn Care
Any business who requires the capability of accepting cards without the use of a phone line.
Give us a call today and we will send you a complete schedule of fees with your application! 800-455-4577